Sometimes when I talk to patients and they tell me they have lost weight or made efforts to be healthier (yay!), one of the first things they tell me is that they've cut out carbs… specifically pasta.
This hurts my heart because:
(1.) I love carbs!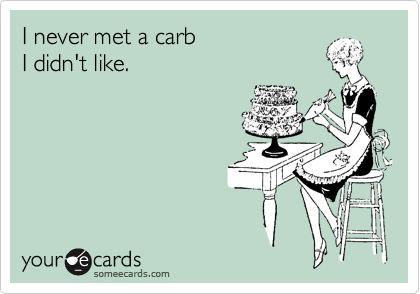 (2.) Carbohydrates are the brain's first source of fuel.
(3.) I have generally found that eliminating food groups is something that people have a hard time maintaining in the long run.
and
(4.) Pasta can easily be incorporated into a well-balanced diet.
So here are some tips to lighten up your pasta dishes:
The best way to think about building a healthy, filling, pasta dish is to think of the protein and vegetables as the stars of the show… the pasta is just an accessory. Here are a few simple ways to do this:
– Start out with a smaller serving size of pasta. For me, this is ~1 cup (if you have higher calorie needs then you may want more than this). Measure your pasta with a measuring cup if you are not sure how to eyeball 1 cup.
–Add AT LEAST the same amount of vegetables as pasta (if not more). I don't count the sauce in this if I'm using marinara. I try to add 1.5 cups of extra vegetables to my pasta dishes. Some of my favorite veggies to add to pasta are:
Mushrooms

Green peppers

Onions

Zucchini

Broccoli

Summer squash

Spinach
These types of dishes are actually great to add those extra veggies you have laying around in the fridge. Whatever I use is usually sautéed in Italian seasoning and garlic before I toss it over my pasta.
– Complete your dish with a lean protein, such as grilled chicken or 93/7 ground beef. I like to make sure I have what is considered to be 1 full serving of my protein (~3oz. or the size of a deck of cards depending on the meat).
– Be mindful of what's in your sauce. As a general rule of thumb, creamier sauces (like alfredo or butter sauces) are going to be higher in fat and calories. When picking out jarred or canned sauces, look for ones with simple ingredient labels that are not loaded with sodium. I have tried to be better about making my own marinara sauce because it really cuts down on the artificial ingredients and salt content in my pasta dishes. Marinara sauce is not too hard to make… and your house will smell amazing while it's cooking!!!
– Making lasagna? Lighten it up by adding layers of vegetables in place of some of the noodles. Eggplant is great for this! I also like to add spinach and butternut squash to my lasagna.
Do you have any tips to making your pasta dishes a bit healthier?
What is your favorite pasta dish? Mine is good ole spaghetti!